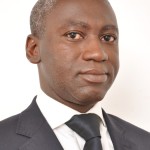 Michael has 15 years of concurrent construction management experience in a wide variety of construction projects including Residential, Commercial, industrial and Civil. A Prince 2 candidate and blessed with good experience in project management, planning and consulting, he is capable of effectively communicating with technical and non-technical staff at all levels and possesses extensive experience in understanding and applying business strategies, managing external suppliers and the ability to liaise between business stakeholders and technical teams  to drive project delivery.  He has a vigorous background in finance, analysis, compliance, risk mitigation and deep knowledge of project governance & financial management.  Michael has thrived in roles that are both being an individual contributor as well as team-oriented and leveraging his exceptional relationship management skills.
Michael served as the Managing Director of Mabod Engineers Limited from 1998 to year 2005 building roads, bridges and other related civil works for the Government of Ghana under donor funds and private organizations. In 2006, Michael entered into consulting with a specialty in office design and spatial planning working for BMK Particle boards and a clientele portfolio such as EB Accion, Ecobank, Prodesign Network and some shop tenants of the Accra Mall.
Michael is a graduate of University of Ghana with a degree in Human Resource Management and associate degree in Public Administration. He has various certifications in Project Management Professional, trainings in Real Estate Finance and holds an MBA from the Ghana Institute of Management and Public Administration.  Prior to joining BGI, LLC in 2013, Michael was a Senior Partner of Bech International Limited, an Engineering, Project Management and Construction Firm with vast experience in building Warehouses, General Civil Works and Project Management. Some of its major clients were Produce Buying Company limited and Electricity Company of Ghana. He also worked privately on residential properties for ADRA Ghana and Lakeside Estates.