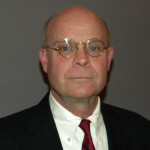 After graduating magna cum laude from Seton Hall University with degrees in History and Political Science, Michael attended New York Law School and graduated with a Juris Doctor degree. Michael gained considerable experience in all aspects of business and real estate transactions, leasing, zoning and development, corporate stock and asset transfers, commercial transactions, and banking matters while working for some of New Jersey's largest law firms and thereafter founded the Commercial Department of one of Union County's largest firms. His client list has included several Fortune 500 companies and a 25 year relationship handling the real estate, leasing and land use needs of one of the largest grocery distribution/supermarket chains in the northeastern United States.
He has been extremely active in his community serving in numerous capacities for the Union County Chamber of Commerce and Union County Alliance; including Vice Chairman, Executive Committee and Boards of Trustees, as well as many committee chairmanships; directing several long range planning and implementation of infrastructure projects critical to Union County, Newark/Elizabeth Harbor and the State of NJ.
He has also been active in many notable charities including serving as Counsel or on the Board of Trustees of: The ARC of Union County, Immaculate Heart of Mary Church-Nazareth Center Project, Rainbow Foundation and its Noah's Ark Project, King's Daughters Day School, Pico Ski Education Foundation and Vermont Adaptive Ski and Sport-Peak Lodge Project.
Michael is licensed to practice in Federal Court and New Jersey State Court.